.
LFA Junior Shield Press Conference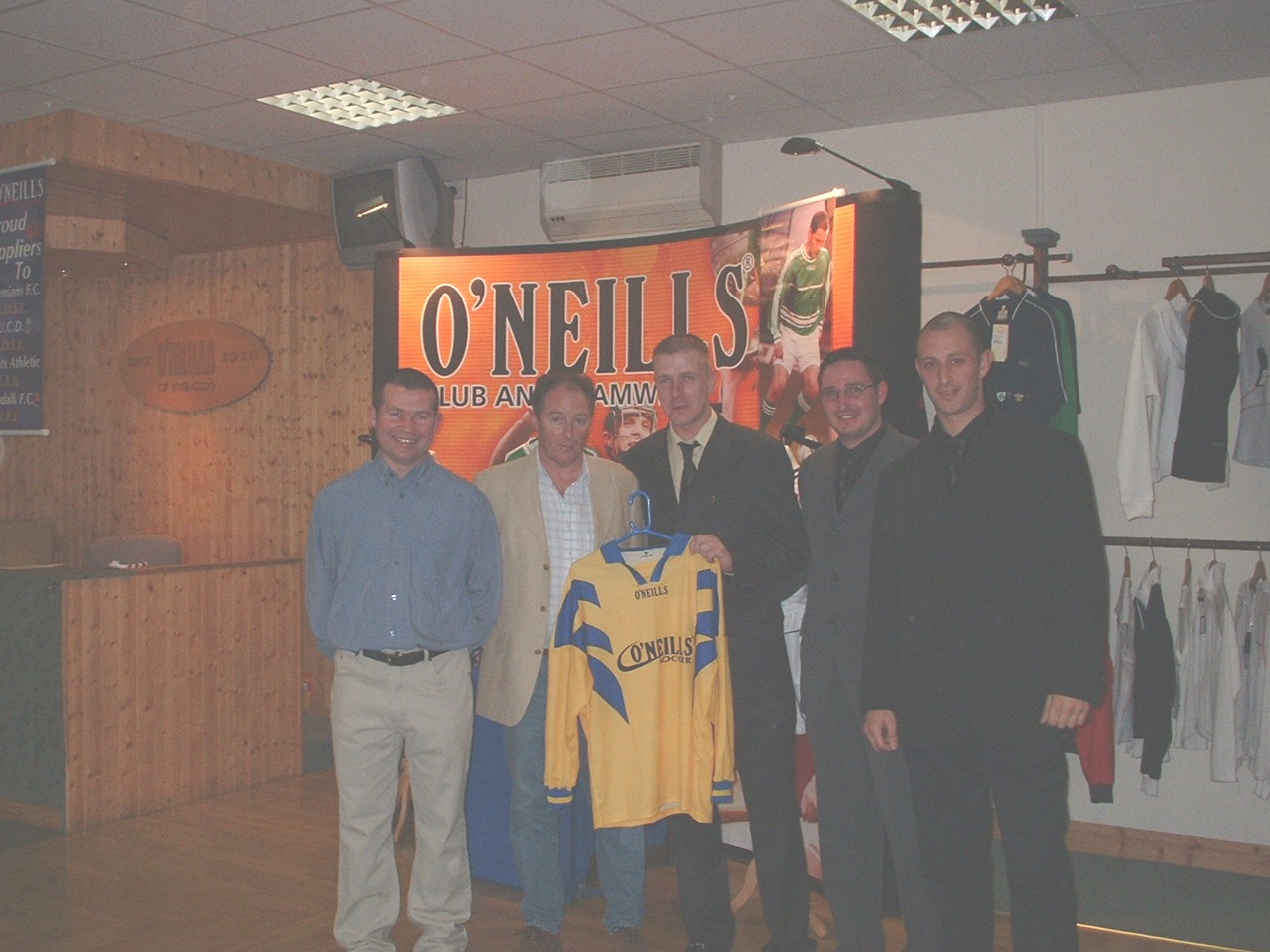 Jim Keating, Brian Kerr, Adrien Harrigan, Keith Hicks, Paul Harding

Above: The Antwerp 2000 Squad.
Timahoe home fixture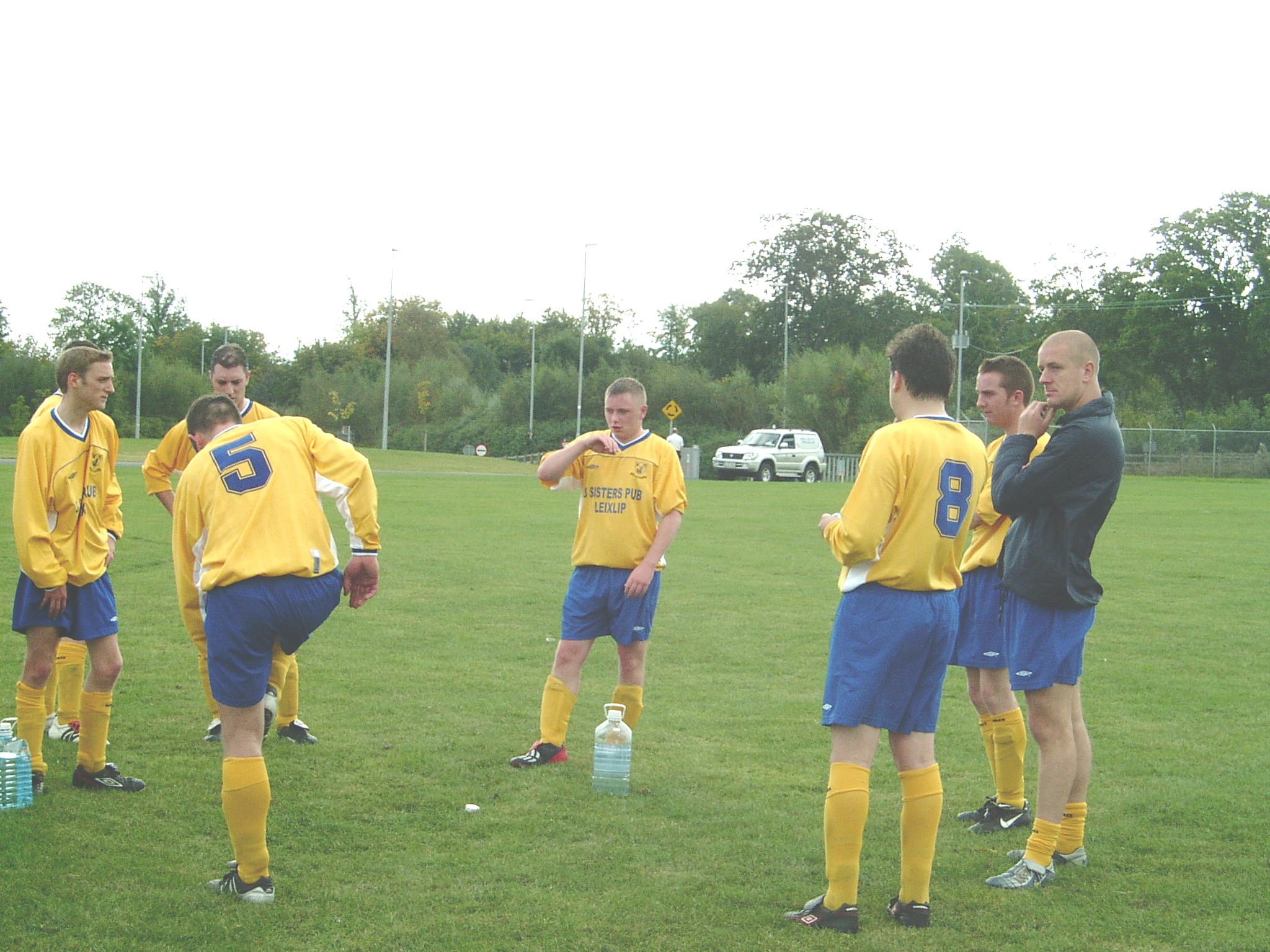 Leixlip Town's half time team talk
Above: 3 nil up at half time, 7 nil at the finish

Below: Jimmy Shields(Goalkeeper) and Johnny Byrne(Club Captain)celibrate another victory drink.